Our team includes Physicians, Registered Nurse Case Managers, Consultants, IT Specialists, and a UR Specialty team that are
completely dedicated to lowering claim costs through efficient
medical management processes.
Contact Us Today at (877) 909-2009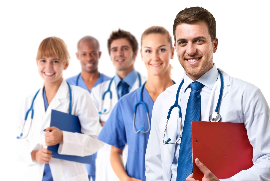 Insurance Carriers
Self-Insured Employers
Municipalities
Third Party Administrators
Our clinical services help to improve productivity, contain
costs, and help injured
employees get back to
work faster.
Since the inception of the company in 2002, Preferred Management Corporation (Preferred) has established a solid reputation in the disability management industry as efficient, prompt, and always courteous to clients, injured employees, and other health care parties. Through the intelligent combination of medical expertise, current legislative knowledge, streamlined technology, and unparalleled customer service, Preferred has been able to satisfy its diverse spectrum of clientele.
Utilization Review
Integrated Utilization Review/Telephonic Case Management
Telephonic Case Management
Field Case Management
Facilitating Medical Cost Containment
Sophisticated data analysis and intelligent systems help eliminate unnecessary and unrelated treatment, identify and manage high-risk exposures, while ensuring compliance with state laws and regulations.
Unlike ineffective permissive Utilization Review processes, Preferred delivers rigorous clinical reviews. Consistently applying guidelines to all claims. This reduces unnecessary medications, surgeries, diagnostics and physical therapy.